Google Cloud Certification
Google cloud lets you build in host applications, store data and analyses data, all in Google's highly scalable and reliable computing infrastructure. Google's data centers, which are located all around the world, house the compute, storage and networking capabilities that power Google's own products and services, including Search, Gmail, and You Tube.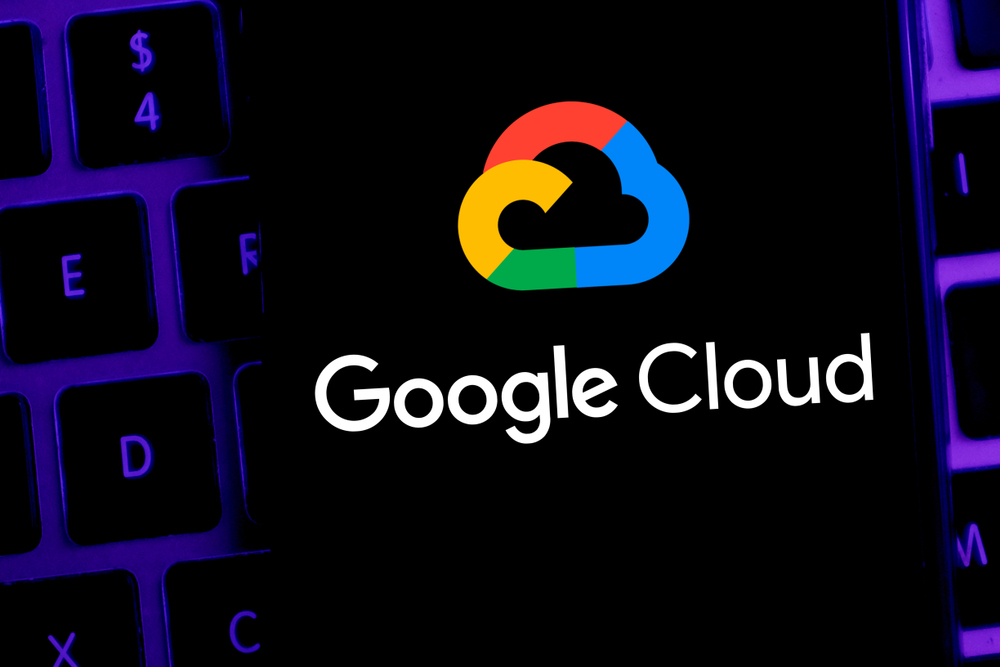 About Course
Function-based certifications from Google Cloud assess an individual's ability to perform a specific job role using Google Cloud technology. Each job role's knowledge, skills, and talents are tested using carefully designed industry-standard techniques. Industry specialists produced GCP certification courses to assist you in learning the GCP. Through real-world projects, you'll master cloud computing fundamentals, different Google Cloud Platform (GCP) core infrastructure services, and managing GCP services such as storage, compute, database, networking, identity and access management, security services, and more.
Because Google Cloud certification examinations are notorious for their thoroughness and complexity, it is impossible to stress the value of prior study and training. Surprisingly, Google does not issue a final test score. Instead, it merely gives you a "Pass" or "Fail" grade, which doesn't assist you figure out where to study if you fail. Another reason to study properly for the test is to avoid surprises, which is where Cloud Academy's certification training may assist.
Course Topics
Lab Sessions and More Details will be Furnished at Official Proceedings…
Google cloud certifications validate your expertise and show your ability to transform business with Google cloud technology
Professional Certifications
Associate certification
 Google Cloud Professional Certifications
Cloud Network Engineer
Cloud Architect
Cloud security Engineer
This programme will provide you the skills you need to enhance your cloud architecture career, as well as a path to earning the Google Cloud Professional Cloud Architect certification. You'll implement solution parts such as infrastructure components including networks, systems, and application services, and you'll earn real-world experience through hands-on Qwiklabs projects that you can show potential employers.
You'll also get the chance to put your case analysis, technical watchpoint identification, and solution development abilities to the test. Activity Tracking Challenge Labs will put your fundamental talents to the test. This programme will give learners seeking certification with example questions identical to those on the test, as well as solutions and practise exam quizzes that imitate the exam-taking experience. You will get a certificate of accomplishment upon successful completion of this programme, which you may share with your professional network and future employers.
Google Cloud Associate Certifications
Certification:-
Associate Cloud Engineers administer corporate solutions, implement apps, and monitor operations. They utilise the Google Cloud Console and the command-line interface to conduct typical platform-based operations in order to maintain one or more deployed solutions on Google Cloud that use Google-managed or self-managed services. One of the fastest-growing cloud systems is Google Cloud Platform (GCP). Becoming a Google Cloud (GCP) Certified Associate Cloud Engineer is a great way to get started with Google Cloud.
The Google Cloud is rapidly expanding; it was just rated a Leader in Gartner's Infrastructure as a Service Magic Quadrant for 2020, and demand for Google Cloud experts is strong. To identify people who are capable in this area, Google launched the Associate Cloud Engineer certification. This course is designed to effectively teach the certification-required abilities of deploying applications, monitoring operations, and administering enterprise solutions. It also allows people to exhibit their abilities by obtaining certification.
Soften Technologies is the No. 1 Frontrunner professional IT training Company in Kerala. We are having 12 plus years of experience in this sector and is distinguished from a mediocre one by factors like alumni, track records, facilities, and faculty members. Soften trained above thirty thousand plus satisfied IT experts.
We have well-structured courses and effective training methodology. The curriculum must cover different spectrums of the industry and provide the students with in-depth knowledge. Soften ensures quality and updated training for every trainee to cope with the ever-updating IT industry. Even after the completion of your course, the materials that you have been provided should act as a good technical reference.
Faculty members with core industry experience. All our trainers are IT professionals with having 7+ years of Industry Experience. They not only teach the course curriculum but also provide hands-on training to the students and enrich their learning with their own professional experiences. While choosing Soften, you can make a point to interact with the faculty to get to know them better as your career guide.
We Soften Technologies is your ticket to the corporate world. The objective of joining a course is to secure a coveted job which will advance your career. Our students are well placed across the globe. We are having a very good track record of placements. You can speak with our alumni directly to find out how we assist during an interview at a renowned enterprise.
We have well-equipped lab with the necessary facilities and amenities. State-of-the-art and modern infrastructure will enhance your educational experience and help you to hone your skills the right way.
Training Type
Batch Timings
For the latest training schedule, please Contact @ 8129701739
Weekdays    ( Monday -Friday )
Early Morning   (7.30-9.30) , (7.30-10.30)
Morning  ( 9 AM – 12 PM)
Afternoon ( 12-3 PM)
Evening ( 3PM – 5.30 PM), ( 3PM – 6 PM)
Weekend Batches
Saturday / Sunday  ( 7.30 AM – 3 PM), ( 9 –5 PM)
Fastrack
Based on Candidate's Requirement.
Training is available in small groups as well as on one-to-one basis.
STED COUNCIL (Scientific & Technical Education Development Council)
Affiliated to STED COUNCIL (NGO under NCT, New Delhi, Govt. of India.)
COLLABORATIVE PARTNER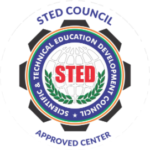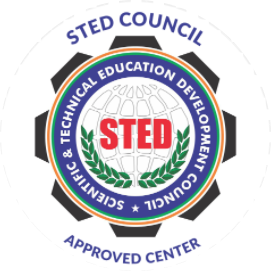 The STED council stays abreast with the update technologies and partner with the best in the industry to give quality education worldwide in global format.
The Merit Certificates issued by STED COUNCIL are accredited and recognized by globally renowned consultants, institutions and quality management, international accreditation organisations making certificate valid across the world and creating immense opportunities for each and every passing out student in the world job market
National Council for Technology & Training (NACTET)
Affiliated to NACTET
Authorized Training Partner
National Council for Technology and Training (NACTET) is an autonomous organization registered under Govt of Kerala and Government of India NCT, New Delhi under Indian trust act. The objective is to create a workforce empowered with improved skills, knowledge and internationally recognized qualifications to gain access to decent employment and ensure India`s competitiveness in the dynamic Global Labour market.